Girls Symphony is an online browser RPG that was launched on 14th February 2017 where you take up the role of a Conductor to recruit "Orchestra Members" and fight against the automatons from the Civilization Guild.
This game has a weekly maintenance on every Wednesday, from 1100 to 1400 JST
For the latest news in Girls Symphony, see Recent Updates
Events are currently suspended in preparation for long-term maintenance.
Harmonia is a beautiful world created by the Goddess of Music "Muse"
In this world, music holds power and brings prosperity into people's lives.
However, an entity that attempts to monopolize that power has appeared, and the world was turned upside-down.
The Science aristocracy party "Civilization Guild" has managed to exploit the supernatural power of music.
They used that power to massacre people who loved music. Under this force of tyranny, the world was plunged into fear.
The only beings capable to fight against the tyranny of the "Civilization Guild" is the "Conductors", who lead the "Orchestra Members".
And now, one of the Conductors will set out to save this world...
Guides & Tutorials
Edit
Adventure
Edit
Orchestra Members
Edit
External Links
Edit
Girls Symphony Pre-Launching Preview
Edit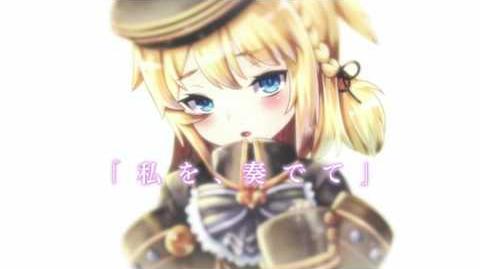 Latest activity
Edit
Ad blocker interference detected!
Wikia is a free-to-use site that makes money from advertising. We have a modified experience for viewers using ad blockers

Wikia is not accessible if you've made further modifications. Remove the custom ad blocker rule(s) and the page will load as expected.