Girls Symphony is an online browser RPG that was launched on 14th February 2017 where you take up the role of a Conductor to recruit "Orchestra Members" and fight against the automatons from the Civilization Guild.
This game has a weekly maintenance on every Wednesday, from 1100 to 1400 JST
For the latest news in Girls Symphony, see Recent Updates
Event Ongoing: 21th June - 5th July

Harmonia is a beautiful world created by the Goddess of Music "Muse"
In this world, music holds power and brings prosperity into people's lives.
However, an entity that attempts to monopolize that power has appeared, and the world was turned upside-down.
The Science aristocracy party "Civilization Guild" has managed to exploit the supernatural power of music.
They used that power to massacre people who loved music. Under this force of tyranny, the world was plunged into fear.
The only beings capable to fight against the tyranny of the "Civilization Guild" is the "Conductors", who lead the "Orchestra Members".
And now, one of the Conductors will set out to save this world...
Guides & Tutorials
Edit
Adventure
Edit
Orchestra Members
Edit
External Links
Edit
Girls Symphony Pre-Launching Preview
Edit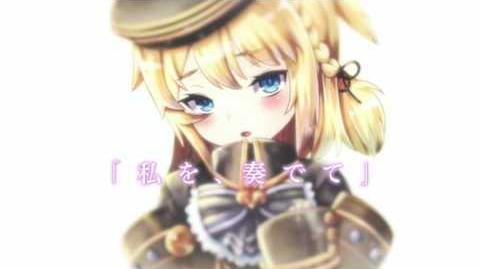 Latest activity
Edit
Adding game assets
comment by Starguy64

| | |
| --- | --- |
| | My thoughts exactly when I started out as the FKG Wikia admin. Which is why I pulled out the game assets directly from server as soon as I k...  |
| | Thank you that helps a lot. I'll get around to redoing the assets I uploaded.  |

One-Stop Simple Inquiry Thread
comment by Ar-cen-ciel

| | |
| --- | --- |
| | Is there a way to see all available crafting materials I have earned?  So far I can only figure out what I have by looking in the exchange sh...  |
| | Starguy64 wrote: Is there a way to see all available crafting materials I have earned?  So far I can only figure out what I have by looking...  |
| Added photos: | |

Request for Script for TLing Event Efficiency+Exchange
comment by CodeHK

| | |
| --- | --- |
| | Considering that there is pretty much nobody in this Wikia just yet, I'll need a script to help me posting the latest events as soon...  |
| | Since I can't imagine what plan you may have in mind for the GS event pages, and I can't just pop in to help everytime GS has an upd...  |

Stopping By to Say Hi

You can leave other users messages by clicking "Leave message" on their talk page.Ask for help, thank them for their work, or just say hi!
Ad blocker interference detected!
Wikia is a free-to-use site that makes money from advertising. We have a modified experience for viewers using ad blockers

Wikia is not accessible if you've made further modifications. Remove the custom ad blocker rule(s) and the page will load as expected.